This is an old revision of the document!
Drag&Drop Page (Preferences Dialog)
The Drag&Drop page on the Preferences dialog allows you to configure behavior of WinSCP when transferring files using drag&drop to other applications. It does not affect drag&drop within WinSCP (for example between local and remote panels of Commander interface).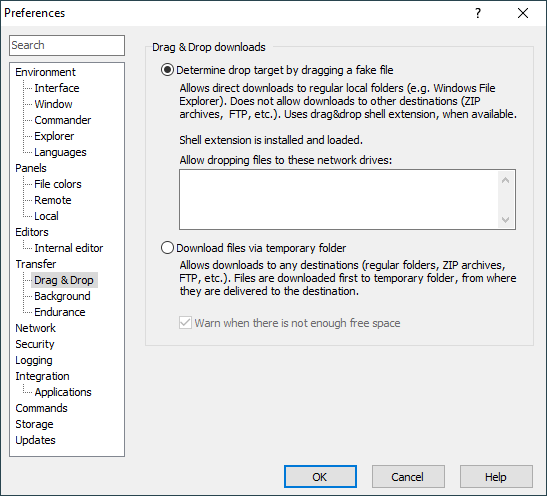 Refer to documentation of page sections: