Major help (tried for a couple of hours researching but...)
Ok, so I opened up winSCP and connected my iPod. I went into /private/var/mobile/Applications and it looked like this:
<invalid hyperlink removed by admin>
I didn't like all the numbers so i decided to change them. I changed them and it looked like this: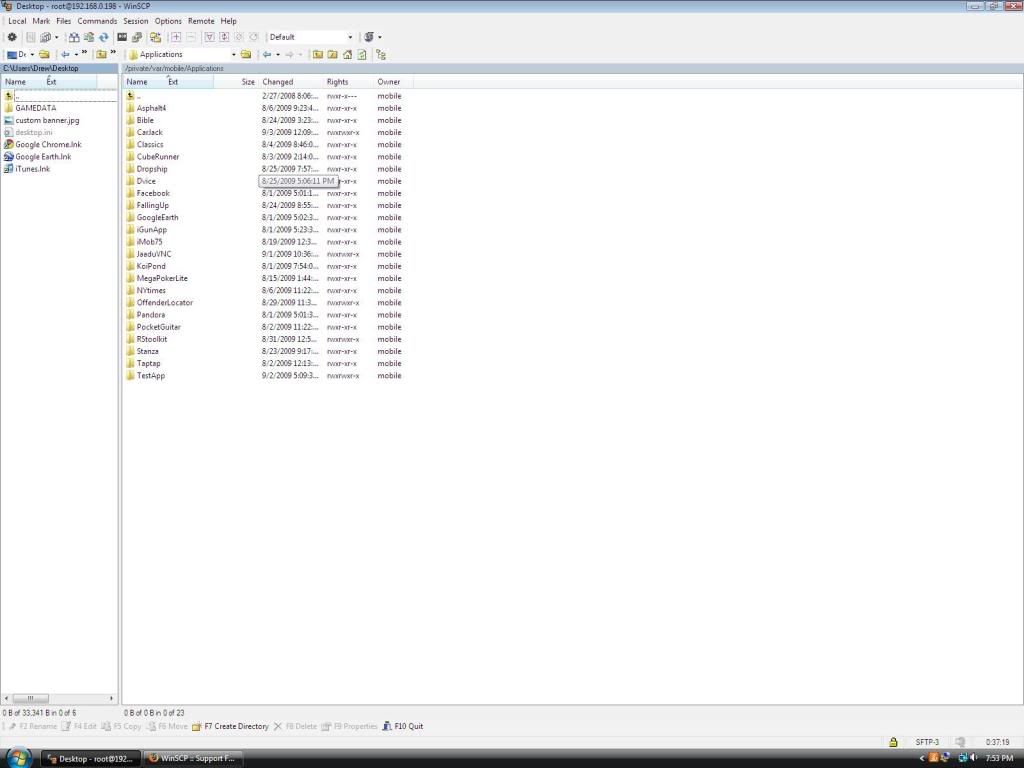 Now, when I go into my ipod and try to play an app, it crashes and returns to safe mode. None of my apps will work. I would appreciate if someone didn't refer me to the faq. I tried everything before this post...