Running setup (winscp430setup.exe) for version 4.3.0 beta Build 1029, tries to ask if I want Uniblue RegistryBooster, but there's no info other than the 2 radio buttons.
Here's a screenshot.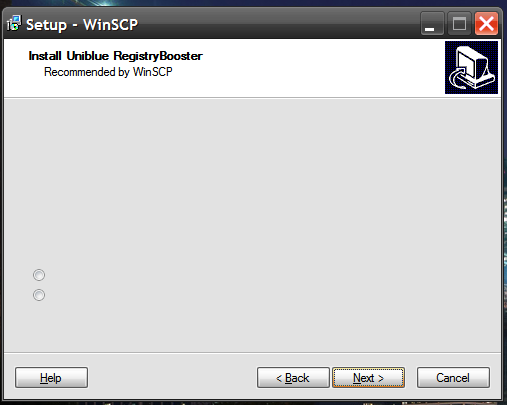 This is definitely a bug. I assume the first radio button is yes and the second no.
Or better yet, remove the bloatware altogether.