Using WinSCP as PuTTY session manager with Folders and Incremental search
WinSCP can easily open site in PuTTY from its Login dialog.
Use Manage > Open In PuTTY command or Ctrl+P shortcut.
Using WinSCP to open session in PuTTY has advantages over using PuTTY login dialog:
Single list of sites shared between SFTP file transfer client and SSH terminal client.
Sites can be organized into folders.
Sites in list can be colored.
Sites can be renamed and cloned.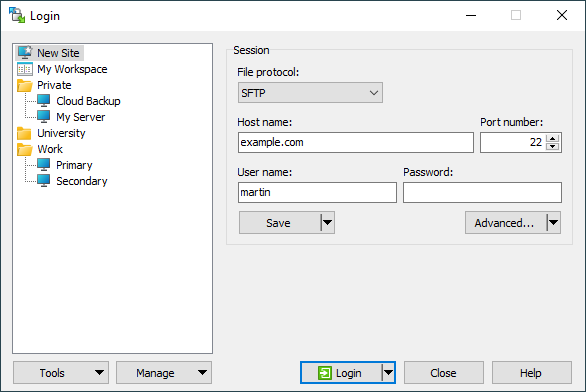 Read more on how WinSCP integrates with PuTTY.