The About application window shows your program's version, copyright, and other information.
To open the window, do one of the following:
On the Help menu, click About.
On the Login dialog, use Tools > About command.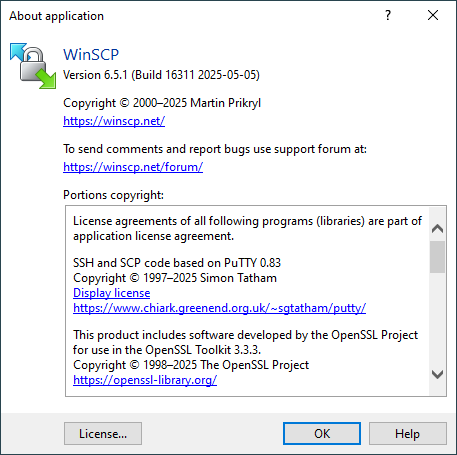 To open the window with GPL license text, click License.
To copy all information to the clipboard, use Ctrl+C.