Raw Site Settings dialog can be opened from the Login dialog, while you are editing a site or create a new site.
Use the Raw Site Settings dialog to configure raw site settings or to view all advanced site settings set to a non-default value.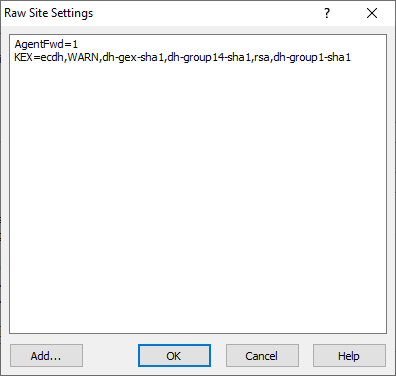 In the editor, you can edit all raw site settings in the same format as they are stored in a configuration INI file. Only raw site settings that are set to a non-default value are displayed.
To add a new site settings, you can use the Add button. After the selected settings is added, it is initially set to its default value.