The Security Page (Preferences Dialog)
The Security page on the Preferences dialog allows you to create, remove or change master password.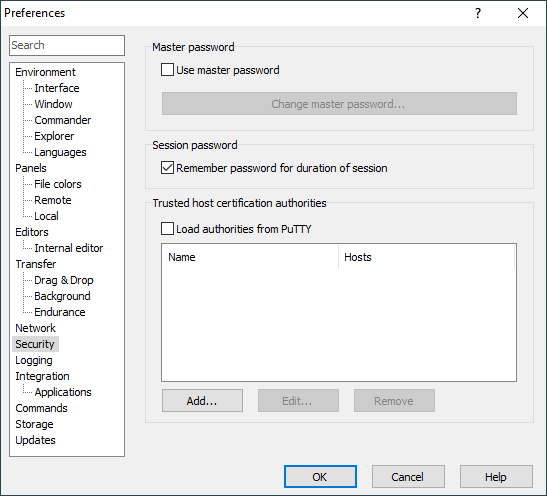 Refer to documentation of page sections:
Uncheck the Remember password for duration of the session checkbox to avoid your password (or private key passphrase) being stored in the memory for a duration of the session. You will be prompted for your password/passphrase again, when reconnecting a lost connection and for background transfers.