The Tips dialog displays tips about using WinSCP to improve your productivity.
By default, the dialog shows automatically when WinSCP starts, if there is a new tip available.1
You can display the tips anytime by going to Help > Show Tips.
Currently no tips are available yet.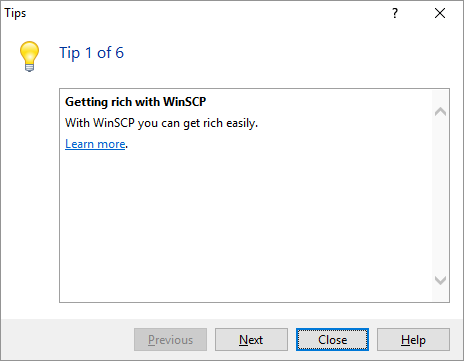 Use the Previous and the Next buttons to browse between tips.
When the dialog is opened automatically on WinSCP start, use Never show this message again checkbox to disable automatic showing of the tips. You can enable this later in preferences.
At most once a week and once in every five runs.Back