Cleaning Up Application Data
WinSCP allows you to easily clean up the data it has created on your computer. You should do the clean up, when you have no session opened in WinSCP, and there is no other instance of WinSCP running.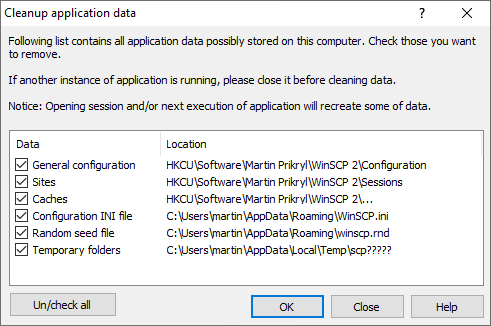 To open Cleanup application data dialog go to Tools > Clean Up on Login dialog. Also during uninstallation you will be asked if you want to open the dialog.
In the list check the data you want to remove or use button Un/check all to select all data. The list shows only data that exist.