Ready to Install Page (WinSCP Installer)
On the Ready to Install page of the WinSCP Installer, you review your installation settings and start the installation.
On this page you have the last change to go back (using the Back button) and change the installation settings.
Use the Install button to start the installation.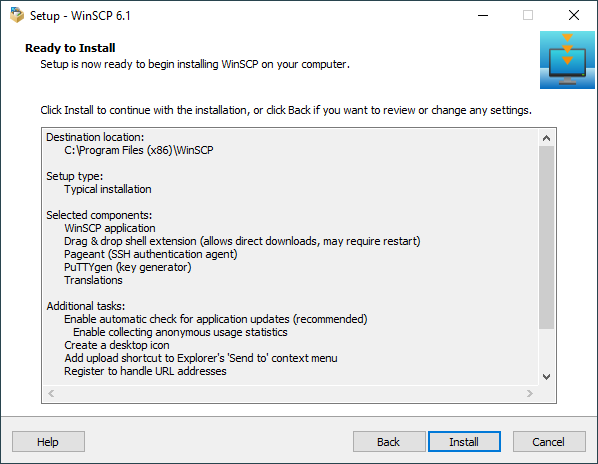 After clicking the Install button a brief installation process will take place.
If you are using PuTTY or FileZilla clients, the installer may offer you to import their sites into WinSCP.