Languages Page (Preferences Dialog)
The Languages page on the Preferences dialog allows user to select preferred language.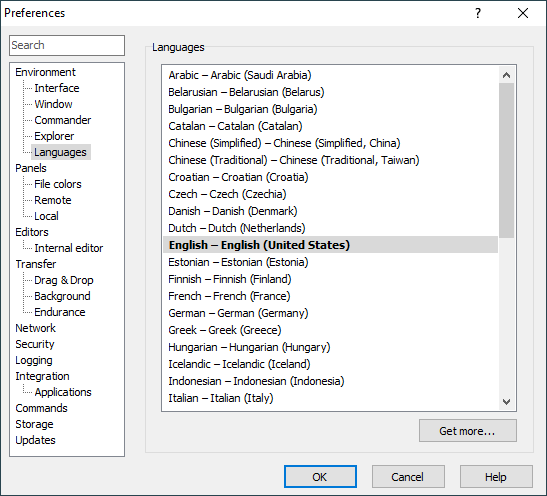 You will need to restart WinSCP for the language change to actually take effect.
The language rendered in bold is the default system language. The languages rendered in gray are incomplete. The languages rendered in red are invalid.
Use Get More button to open translation page to download and install new translations or to update existing.
Further Reading