"Paste key" option failing.
I am trying to use the "Paste key" option to verify the authenticity of the server that I am connecting to (my SiteGround server).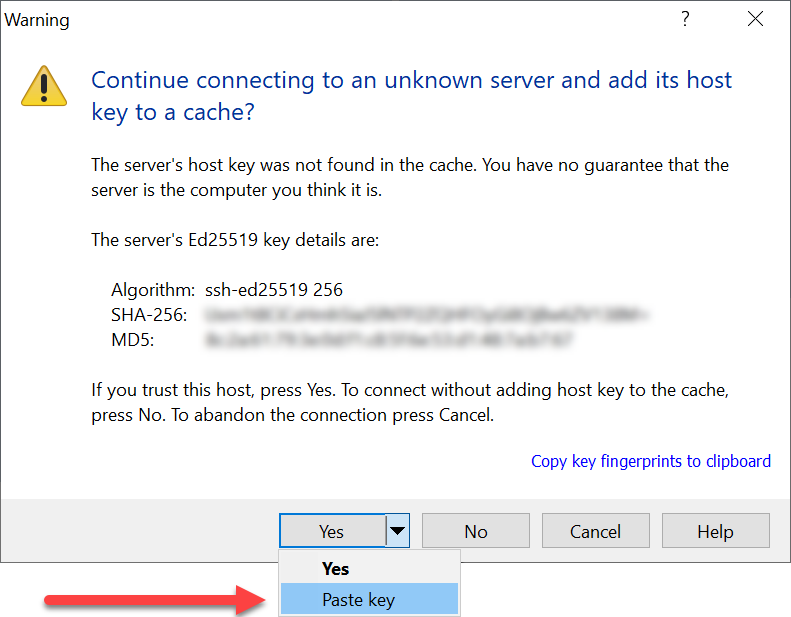 When I copy my private key onto the clipboard, then click on "Paste key", I get the following error message:

I just had SiteGround support double check what I was doing and they couldn't see any obvious mistakes on my end.
Any ideas why this is failing?