Get Full paths listed to selected files via custom command.
Is there a way to mimic this functionality: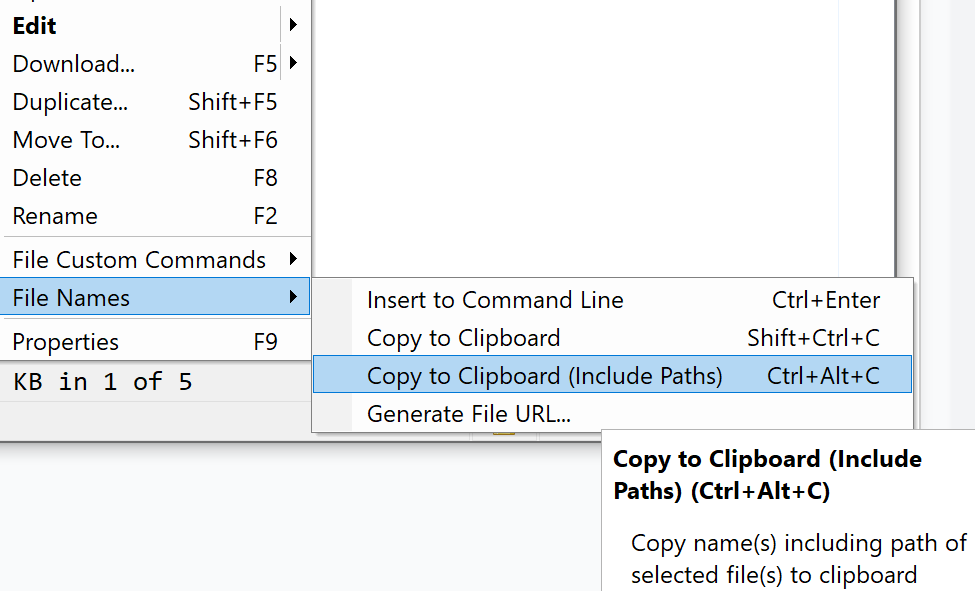 Using custom commands. I have tried with these
https://winscp.net/eng/docs/custom_command#patterns
but the problems are:
1:
using
opens connection/shell per item and that is not the desired outcome. I end up with 10 or so individual connections for the list with 1 item per connection listed.
2:
Using
gives me the full path to the first file and then the separated list of the remaining filenames selected. I could make an assumption the first filepath provided has to be true of all files selected but i wondered if i had missed a proper method for doing this inline with the image i posted.