Connection is always refused by Ubuntu in a Virtual Machine (Hyper-V)
Hi, I'm new, I watched so many YouTube Tutorials but they just enter the IP address without explaining how did they get it.
Host name:
I tried to intentionally fake the IP address, for example 172.25.160.66 instead of 172.25.160.65 then the result is
"Network error: Connection time out"
instead of refused, which means that the IP address exists but just refused.
Username and password:
People say that the default username and password of Ubuntu are nothing, so I just type nothing for them.
WinSCP: Version 5.19.1 (Build 11552)
To zoom the image below, right click and image in new tab.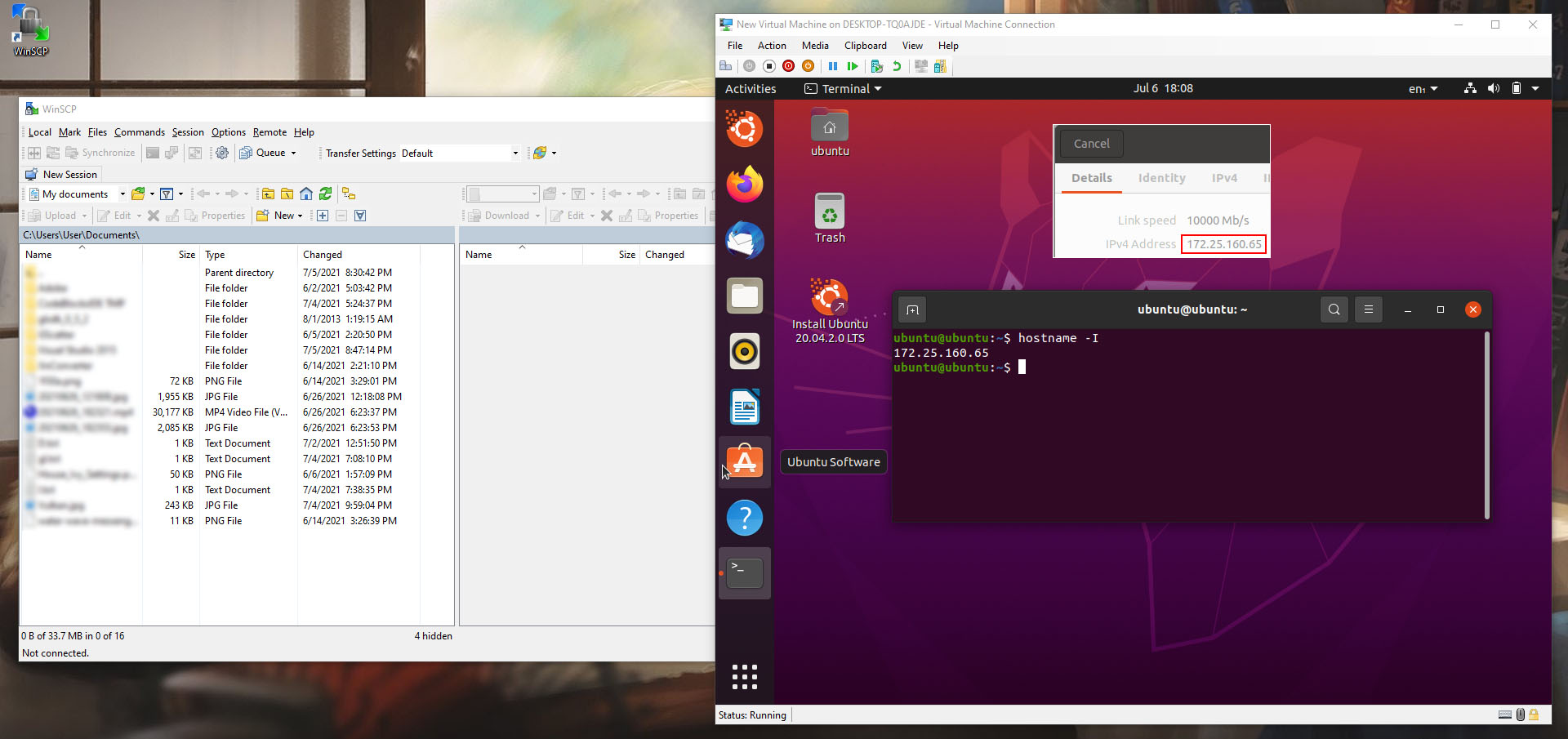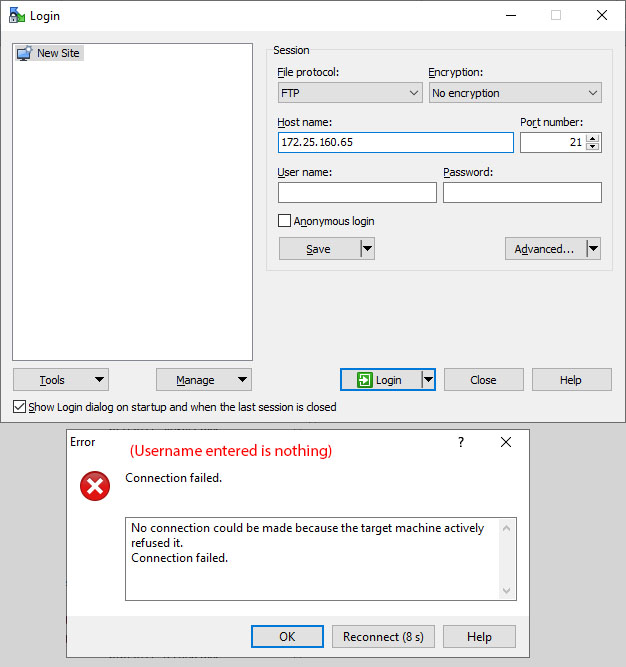 Last edited by manda3d on 2021-07-07 07:30; edited 2 times in total