Log Window Panel integration
Hello and 1st off,
thx for that great program!
Never used any other tool to connect to my unix servers from windows via ssh :)
The only thing i still used was a seperate FTP client but since winscp supports that protocol as well there is no use of a additional program again :D
Thats what's my request related to, on my ftp client i'm used to control the log directly during file actions which is not possible in
a seperate window.
So using the log as a seperate pane which could be enabled would be just perfect.
Current Look: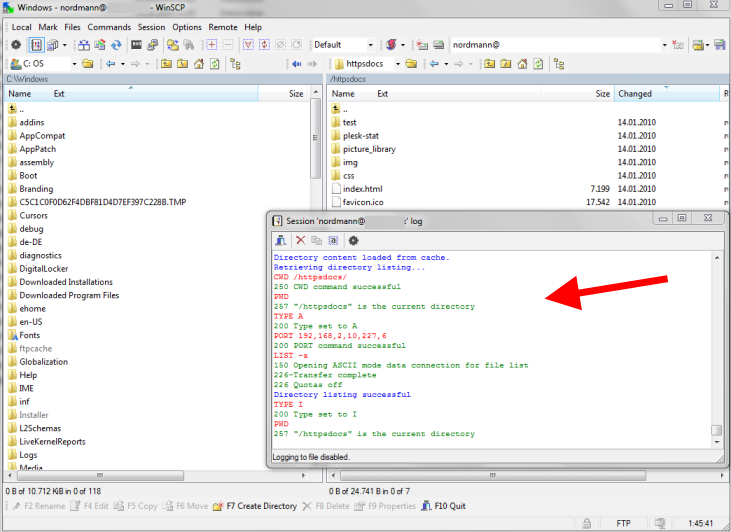 FTP look with integrated Log Pane:
<invalid hyperlink removed by admin>
Thx for any reply and keep up your perfect work 8)