Contents
» Using WinSCP »
Filter Dialog
Use Filter Dialog to filter files in file panel using file mask. To show the dialog go to View > Filter in Explorer interface or Local (Remote) > Filter in Commander interface.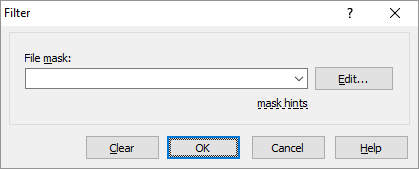 In the File mask box enter the file mask to enable filtering.
Or press Clear button to stop filtering.