Contents
» Using WinSCP »
Filter Dialog
Use Filter Dialog to filter files in file panel using file mask. To show the dialog go to View > Filter in Explorer interface or Local (Remote) > Filter in Commander interface.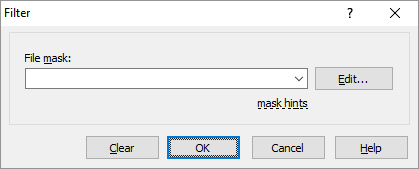 In the File mask box enter the file mask to enable filtering.
Press Edit button to edit the file mask in File mask dialog.
Or press Clear button to stop filtering.