Select Destination Location Page (WinSCP Installer)
On the Select Destination Location page of the WinSCP Installer, you select where you want WinSCP to be installed.
Typically you will want to keep the default location (C:\Program Files (x86)\WinSCP on 64-bit system and C:\Program Files\WinSCP on 32-bit system). When installing for the current user only, the default location is user's local application data folder (typically C:\Users\username\AppData\Local\WinSCP).
Use the Next button to proceed with the installation to the Select Components page.
The page is used for custom installation or custom upgrade only.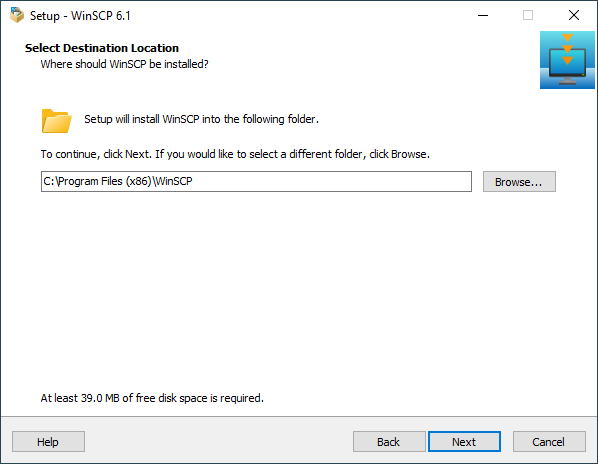 If you want to change the destination location, use Browse button to browse for an alternative path.