The WebDAV Page (Advanced Site Settings dialog)
The WebDAV page on the Advanced Site Settings dialog allows user to configure WebDAV protocol specific options.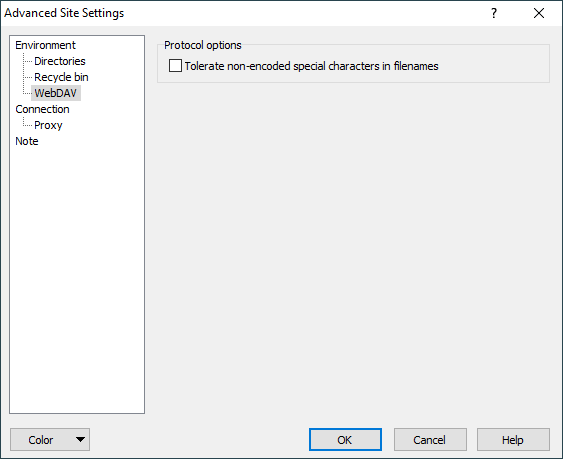 To reveal this page you need to select the WebDAV file protocol on the Login dialog.
Refer to documentation of page sections:
Use the Tolerate non-encoded special characters in filenames checkbox to enable compatibility with WebDAV servers that violate WebDAV specification by not encoding some special characters. The problem is known to exist for example with National Instruments servers (NI-Linux) and MarkLogic Server.