Advanced Site Settings dialog
The dialog is used to configure advanced site settings. You will get the dialog after clicking Advanced button on Login dialog, while setting up a new site or editing an existing site.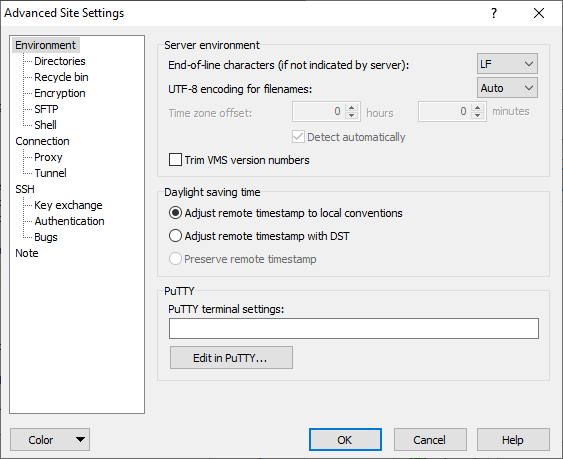 The advanced settings are categorized to pages, which are documented separately.
Some of the pages are available only for specific protocols. You need to select respective protocol on Login dialog before opening the Advanced Site Settings dialog to have the page available.