Some suggestions for the up coming version
1. The useless remote path combo:
I definitely believe this combobox is of no use at all, only occupying the valuable screen space, please remove it.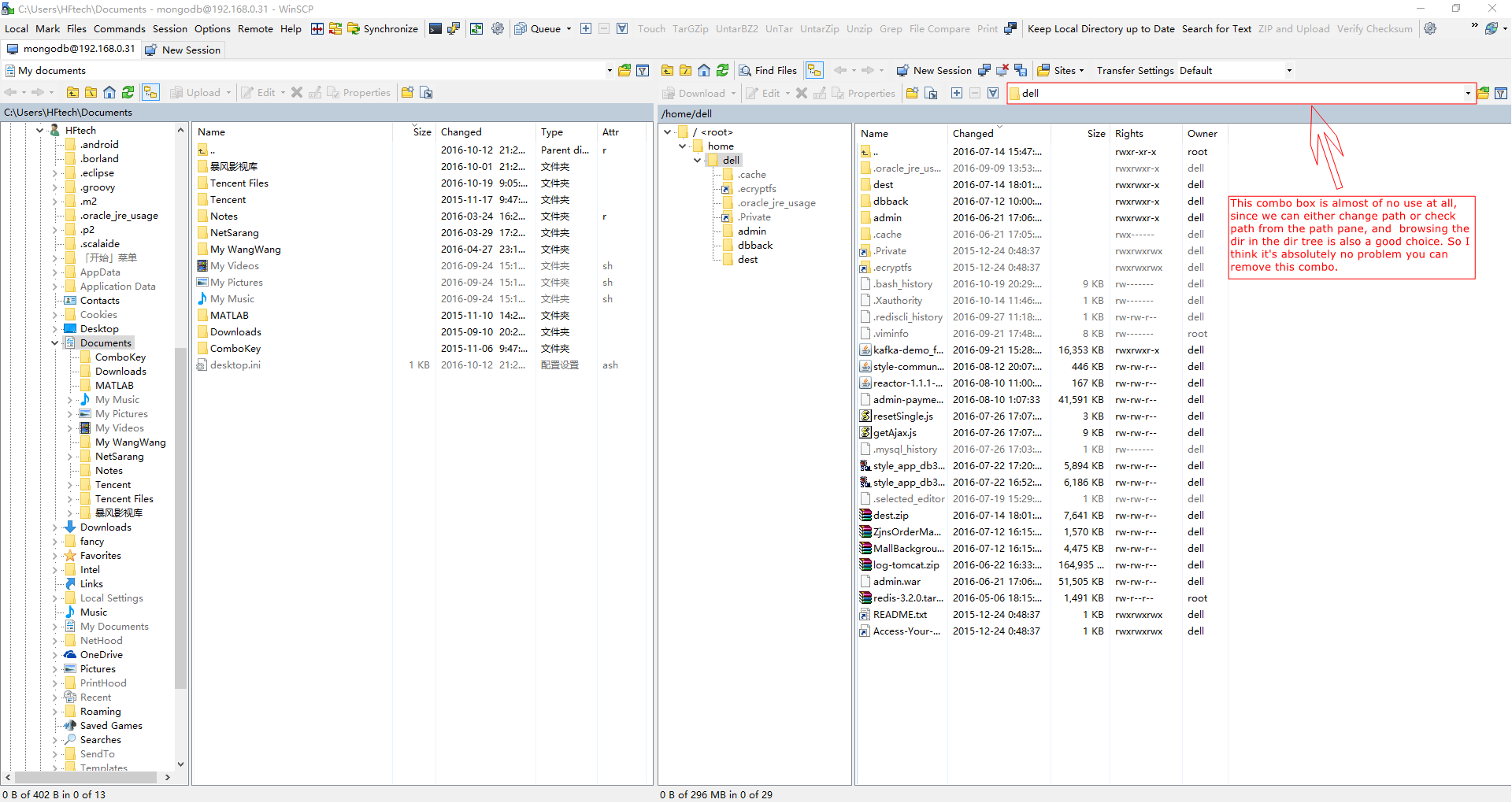 4. Again, I suggest we can provide the filter combo edit directly in tool bar, not in a dialog.