Select Additional Tasks Page (WinSCP Installer)
On the Select Additional Tasks page of the WinSCP Installer, you select installation tasks.
Use the Next button to proceed with the installation.
The page is used for custom installation or custom upgrade only.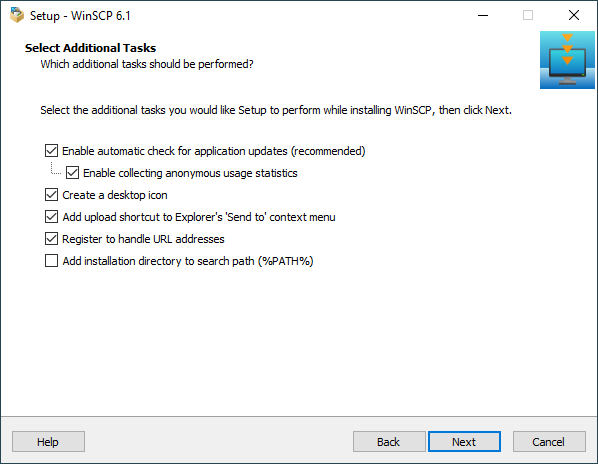 The tasks are available also later from Preferences window (on Updates and Integration pages).