The Encryption Page (Advanced Site Settings dialog)
WinSCP can seamlessly encrypt your files on an SFTP server using AES-256 encryption.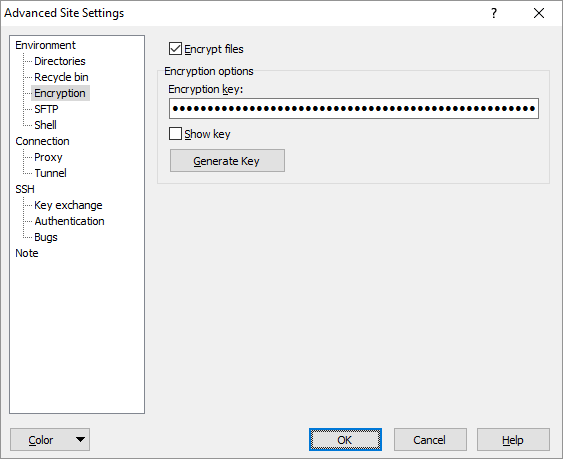 To reveal this page you need to select SFTP file protocol on Login dialog.
Refer to documentation of page sections:
To enable file encryption, check the Encrypt files checkbox.
Additionally, encryption key must be generated or set, otherwise the encryption will not be activated.
To start encrypting files, use Generate Key button to generate a new key. Make sure you back up the encryption key. If you lose it, you won't be able to read your encrypted files. To backup the key, check Show key and copy the key from the edit box.
If you want to access already encrypted files, paste your existing encryption key.
Encryption key can be protected with a master password.