The Interface Page (Preferences Dialog)
The Interface page on the Preferences dialog allows user to configure user interface.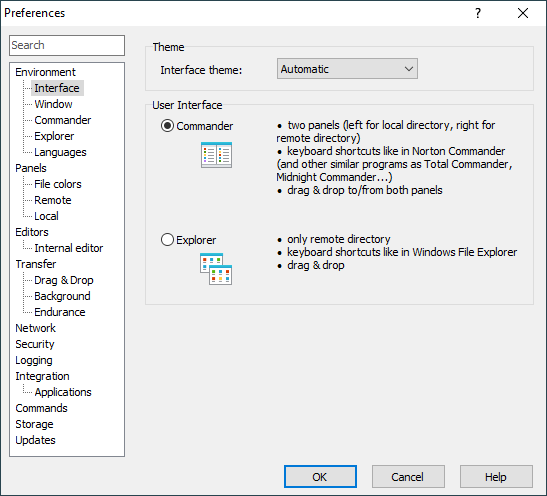 Refer to documentation of page sections:
In the Interface theme selection, you can switch to Dark theme. On Windows 11 and Windows 10, the default Automatic mode switches the theme according to "Default app mode" option in Settings > Personalization > Colors. On older versions of Windows, the default Automatic mode always falls back to the Light theme.