The Proxy Page (Advanced Site Settings dialog)
The Proxy page on the Advanced Site Settings dialog allows you to configure WinSCP to use various types of proxy in order to make its network connections.
Note that unlike some software (such as web browsers), WinSCP does not attempt to automatically determine whether to use a proxy and (if so) which one to use for a given destination. If you need to use a proxy, it must always be explicitly configured.1
When using an SSH tunneling, the proxy settings are used for a tunnel session, not for a main session.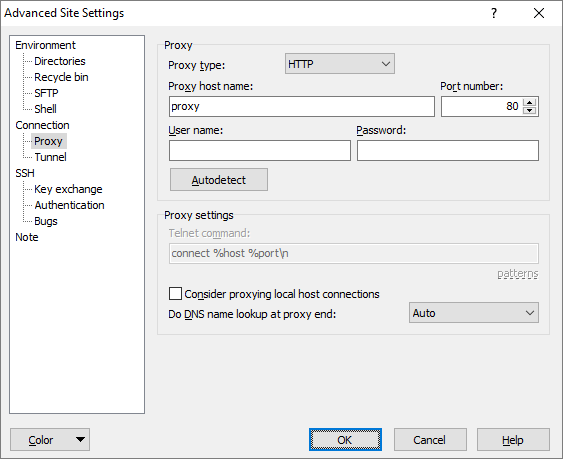 Refer to documentation of page sections: